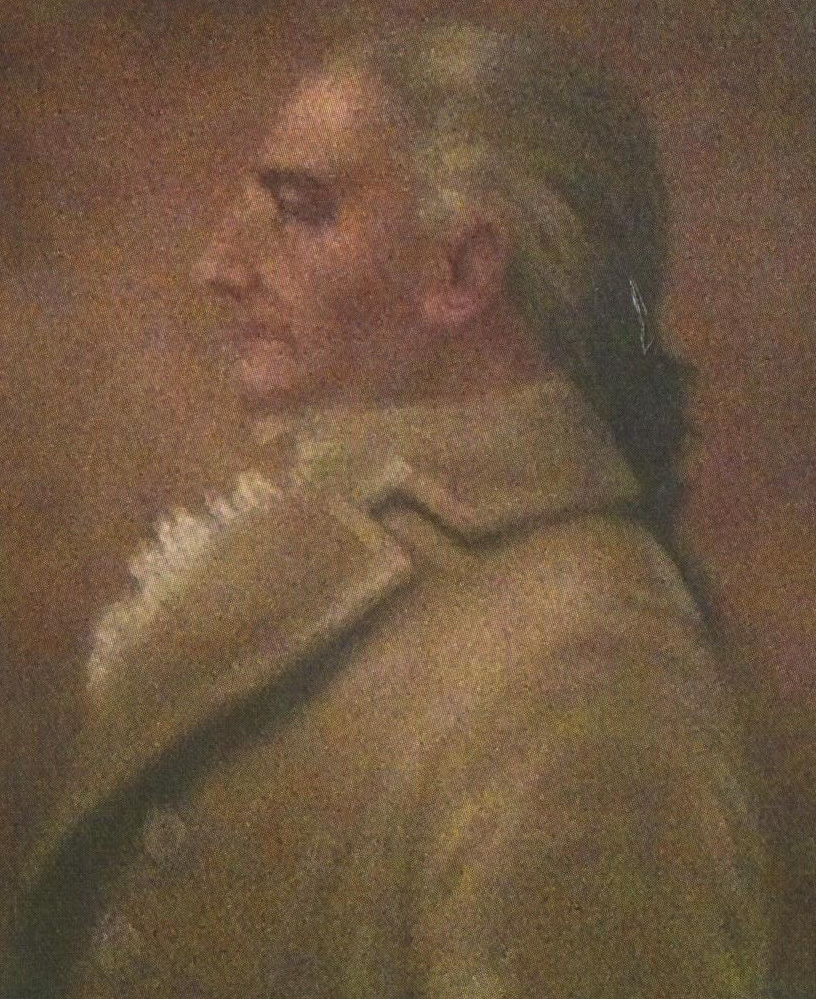 Tourism: Claiborne County Characters
America's history has flowed through Claiborne County.
Old South. Old Hollywood. Old Hickory. What a cast of characters has traded and triumphed, steamed, schemed and stunned the world from right here in Claiborne County:
Samuel Gibson, Founder of Port Gibson, received a grant of 850 acres on the waters of Bayou Pierre in 1788. This tract of land became the site of the City of Port Gibson which was incorparated in the Mississippi Territory in 1811. Claiborne County, named for the Governor of the Mississippi Territory, W.C.C. Claiborne, became the third county, in Mississippi, with Adams and Jefferson Counties preceding it, in 1805.
Andrew & Rachel Jackson—America's seventh president owned a trading post in Bruinsburg, and it was here he brought his bride Rachel before they set off on their honeymoon journey down the Natchez Trace—a trip that would cause a notorious scandal when it was discovered that Mrs. Jackson had not yet been granted a divorce from her first husband!
Hiram Revels—America's first African American Senator and the first African American to ever serve in the United States Congress, Hiram Revels resigned his position to become president of the newly formed Alcorn University—which is today the oldest public historically black land-grant institution in the U.S.
U.S. Grant—In his often frustrating quest to take Vicksburg, the general and future president enjoyed his first taste of success here in the battle at Port Gibson, a city he declared "too beautiful to burn."
Mark Twain—When he piloted his steamboats down the Mississippi, Twain used Windsor mansion as a guide. Legend has it he once viewed the river from the home's rooftop.
Elizabeth Taylor & Montgomery Clift—Their movie, Raintree County, used Windsor as backdrop.
Aaron Burr—In 1807 America's second vice president landed here at Bruinsburg to meet Peter Bryan Bruin, the community's founder, to discuss Burr's grand scheme of farming 40,000 acres in the Texas territories, a scheme which some believed included creating his own independent nation and starting a war in Mexico. Because of this belief, Burr was tried for treason, although ultimately found not guilty. Another of Burr's associates in his Texas venture included Harmon Blennerhassett, who resided in Port Gibson briefly to farm cotton.
Constance Cary Harrison—Born in Port Gibson to a planter family, Harrison and her two cousins sewed the first examples of the Confederate battle flag. Interestingly, after the war she and her husband, Democratic politician Burton Harrison, settled in New York, where Constance became a magazine writer, and where she helped persuade her friend, the poet Emma Lazarus, to donate the now famous poem, The New Collosus, in the fundraising efforts to pay for the pedestal of the Statue of Liberty.
Pete Brown—The first African American to ever win a PGA Tour event, Brown grew up in Jackson, Mississippi but he was born right here in Port Gibson.
Zebulon Butler—The charismatic preacher of the First Presbyterian Church, whose finger pointing heavenward was immortalized on the steeple of the 1860 sanctuary, refused to back down when an area planter died, having made provisions in his will to have his slaves transported to Liberia where thousands of freed black Americans moved between the years of 1820 and 1847. Slaveholders in the area were furious, but Butler, who'd been given responsibility for the slaves by the planter's daughter, saw to it that the approximately 300 freed slaves gained passage to Liberia.
Earl Van Dorn—As a Confederate General, Port Gibson native Earl Van Dorn made his most dramatic mark at Holly Springs, where U.S. Grant had set up his headquarters and supply depot. While Grant had traveled south in his first effort to capture Vicksburg, Van Dorn's daring raid left 1,500 Union soldiers in captivity and supplies valued at $1.5 million decimated. One thing Van Dorn did not disturb were the living quarters where Grant's wife Julia and her slave, also named Julia, were residing. Some have suggested this act played a part in Grant's relatively gentle treatment of Port Gibson.
United States Colored Troops-Over 17,000 African American Mississippians fought to defeat slavery in the Union Army during the Civil War.
Blue Barn Theatre- Live theatre in Port Gibson? Yes! Come and see our newest cast of characters at THE BLUE BARN THEATRE. Live theatre for the entire family. Schedule for the community theatre includes two concerts, two productions by and for children and their families, two plays/musicals presented for adults.