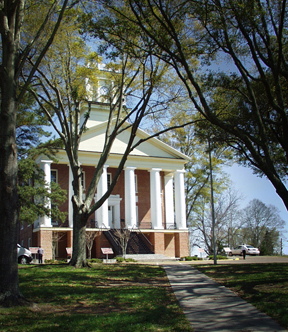 Tourism: Alcorn State University
Alcorn State University, america's oldest public historically black land-grant institution still has a lot to teach the world, not only about academic subjects but about the power of hard work and belief. In 1871 the state of Mississippi bought the campus of Oakland College with the intent of educating the descendants of former enslaved Mississippians.
The new college was named for the state's sitting governor, James L. Alcorn, and in the succeeding years it has grown from a college employing eight faculty educating 179 students to today's academic powerhouse that draws more than 3,800 students annually from all parts of the globe, arriving here for a top-notch education in degree programs that range across more than 50 areas.
The eight-member faculty has grown to more than 800 faculty and staff, and while the buildings now number more than 80, there are still six buildings constructed in the 1830's listed on the National Register of Historic Places, including the beautiful Oakland Memorial.