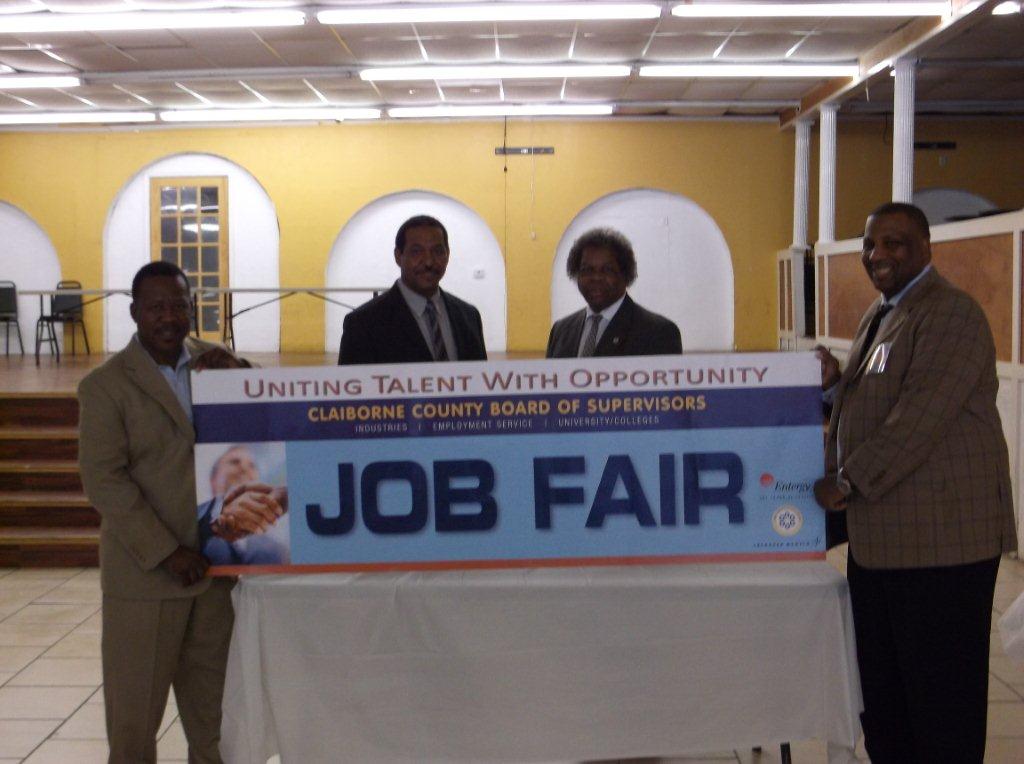 Claiborne County Job Fair 2013, Port Gibson, MS
Port Gibson/Claiborne County, MS - The Claiborne County Board of Supervisors along with the Claiborne County Economic Development District, and sponsors (Entergy, Mississippi State Univrsity, and Lockheed Martin) drew hundres of talented individuals to a productive career/job fair held on August 24, 2013. Over two hundred people registered and many more flocked to the event, experiencing internet job search skills training provided by Mississippi State University; and resume' writing skills training and job interview communication skills training provided by Hinds Community College before entering the Job Fair. Job seekers met with approximately twenty employers, which included local companies, such as Southern Lumber Company, Charlie Donald Lumber and At-Home Care. The employers provided very positive feedback about the potential employees they met during a live radio broadcast by Alcorn State University's campus radio station team consisting of Jerome Myles and Myrtle Hedrick. Attendees also were provided the opportunity to find out about services provided by Claiborne County Emergency Management. Congressman Bennie Thompson's office provided a wealth of information about services provided by the United States Government at their booth.
The Claiborne County Job Fair benefited from the strong support provided by the entire Claiborne County Board of Supervisors with Allen Burks, Charlie Norrell, Ronald Shoulders, and Board President Eddwin Smith personally attending the event. The attendees were so well prepared that some employers said that they hired several people on the spot at the job fair. The tremendous turnout also illustrated the enthusiasm and desire Claiborne County's citizens have for obtaining gainful employment.
The Claiborne County Economic Development District thanks everyone involved, including the job seekers and employers who made this event a success.