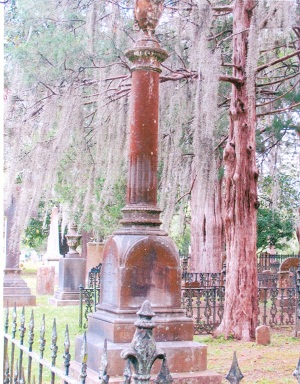 WHISPERS IN THE CEDARS
"Whispers in the Ceders" Cemetery Tour\Port Gibson, MS, "Too Beautiful to Burn", U. S. Gen. Ulysses S. Grant
Tours of historic Wintergreen Cemetery in Port Gibson, MS will be presented on Friday, March 8 and Saturday, March 9 , 2019 beginning at 6:00 p.m. and repeating each half-hour with the final presentation at 8:30 p.m.
Local citizens will assume the roles of local people who played an important part in both state and national events before, during, and after the Civil War.
TICKETS
Tickets for "Whispers in the Cedars" are $25 for adults and $12 for students 17 and yourger. Tickets can be purchased at Isabella's Bed and Breakfast at 1009 Church Street in Port Gibson. They can be purchased by phone at 601-437-5097 or pinnixdesignsinc@gmail.com .